St. David's is a diverse and vibrant congregation of about four hundred people who are seeking to grow in the knowledge and love of God. You will find a varied and healthy mixture of people at St. David's, some of whom are cradle-to-grave Episcopalians and others who have come from other denominations and faith traditions. This diversity is good. We bear out in our everyday lives and worship the truth of St. Paul's words, "there are different kinds of services, but the same Lord." You will find that you do not have to have all the answers to be a member of St. David's. "Searching" is an important part of the faith experience. We feel that with the guidance of the Holy Spirit and by reaching out to each other, we all will find the answers in the One who is "the Way, the Truth, and the Life". In short, we see ourselves as being on a journey of faith and we invite you to join us in this journey. We hope you find this website helpful. If there is anything we can do to help you in any way, please contact us.
Go *here* to see these online videos.
Online Worship Schedule
Sunday Aug 9 - 10:30 am Video Service
REGULAR SUNDAY WORSHIP SCHEDULE
| | |
| --- | --- |
| 8:00 AM | Holy Eucharist |
| 9:00 AM | Coffee and Fellowship |
| 9:15 AM | Sunday School and Adult Forum |
| 10:30 AM | Holy Eucharist, with Music |
| 10:30 AM | Children's Chapel/Children's Sermon |
| 11:45 AM - Noon | Coffee and Fellowship |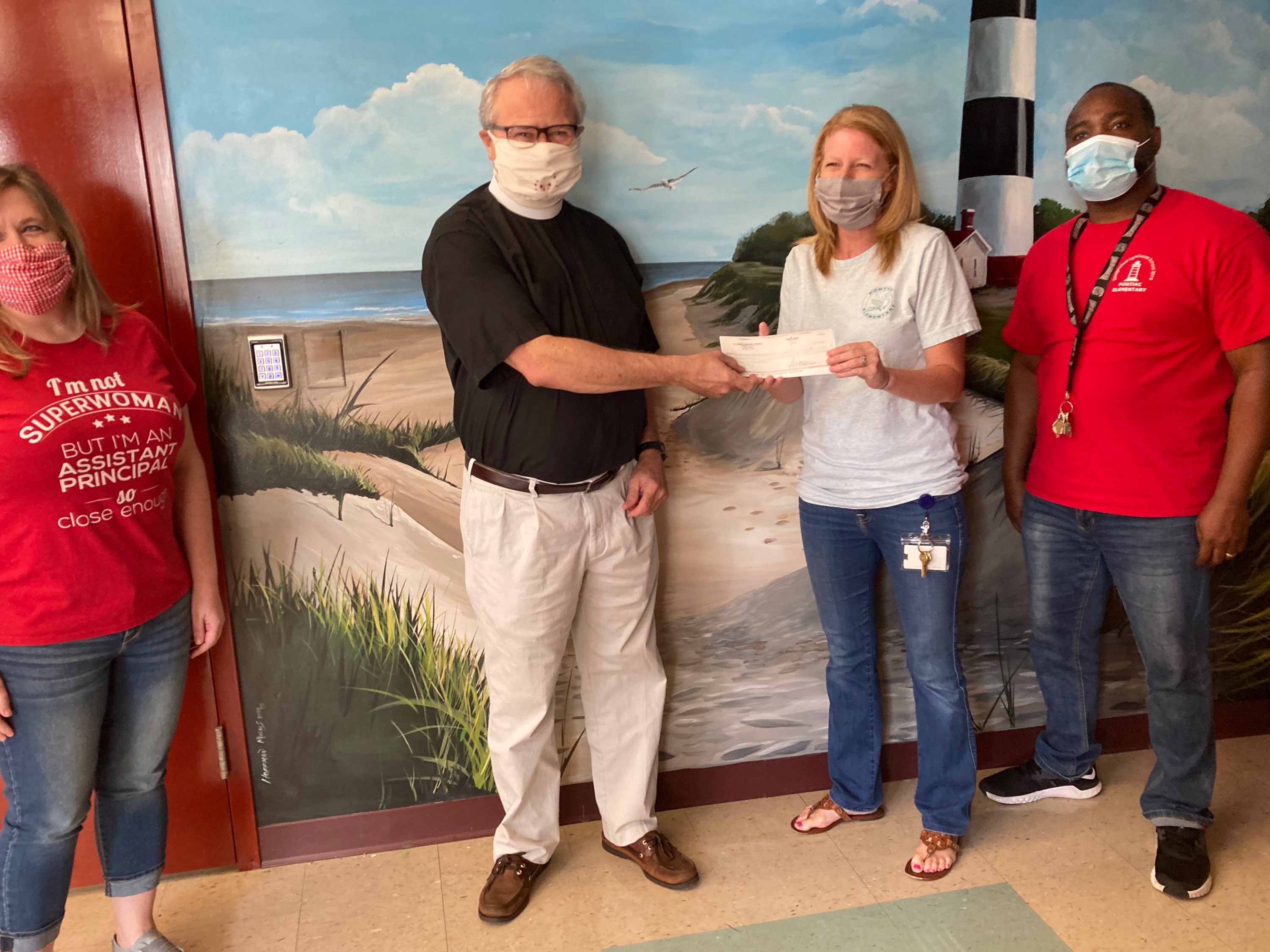 Fr. Scotty presenting $5,000 to Pontiac Elementary School for Backpack Program.
Through your generosity, we were able to give $5,000.00 to Pontiac Elementary School for their Backpack Program. The picture you see is Father Scotty presenting the check to the principal and assistant principals. The Backpack Program provides weekend food for the neediest students throughout the school year. They were very excited to receive our donation and we expressed our interest in helping in other areas throughout the year. ~Jackie Hopkins
St David's Sunday/Reunion/Coming Home Celebration
St Davids had a reunion celebration on March 1st 2020. Several folks that we had not seen in a while came by to celebrate with us. They were all welcomed with a wonderful lunch and we tried, unsuccessfully, to bribe them to stay. Here are some of them, along with some regulars: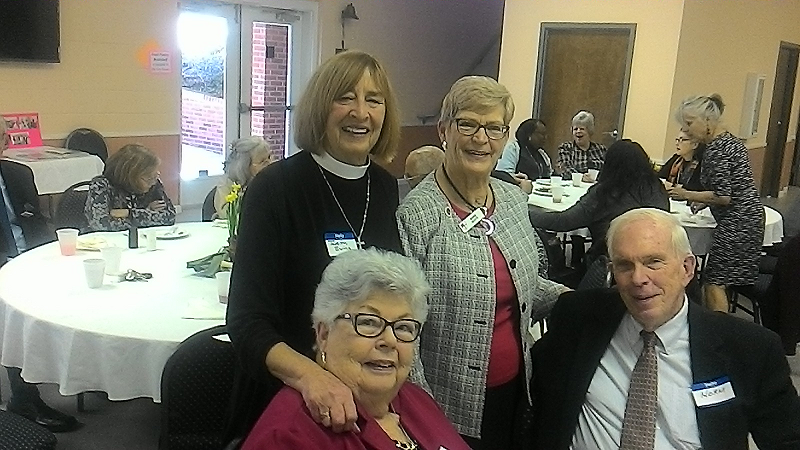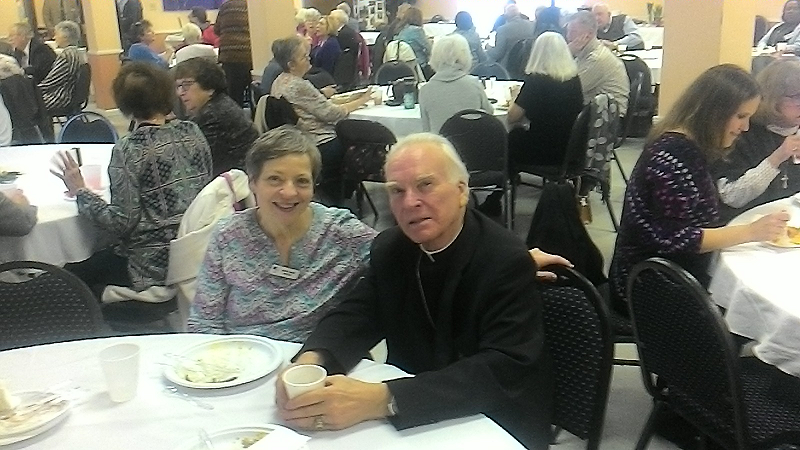 This is the Reverend Deacon Judith Ewing. This is the Reverend Frederick C. Byrd. Judy is now with the East Cooper Episcopal church in Mt. Pleasant Fred can be found at the Gravatt Conference Center.
.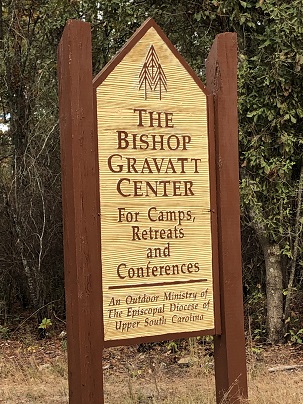 Fun at Camp Gravatt.
If you missed going to Gravatt last Oct 25-27, St Davids is having another family weekend. This one will be August 21-23, 2020. So many activities, so little time. Such good food. There is hiking, canoeing, archery, hatchet throwing - watch out Daniel Boone - puzzles, good food, story telling - did I mention the good food? See some pictures here.